Vittorio Villa
You have possibly seen some of my instruments as I have been a violin maker for twenty years and having made over two hundred instruments which have been sold the world over.
I am proud to say that my instruments are in great demand and have a delivery time of several months.
I make two types of violin, viola, and cellos:

- "new-looking" instrument (characterized by an even varnish and precise carving) based upon the Stradivarian model according to the best modern Cremonese School.


- "copy" instrument, reproducing old instruments the 18th century, either Stradivari, Guarneri or Amati model, with smoothed edge, signs of wear and age, worn varnish effect, etc.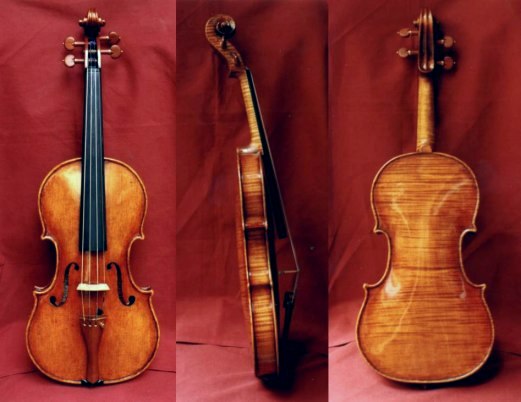 My "new" instruments are particulary appreciated for their fine craftmanship; my "copy" violins are notably appreciated for their marked personality.
Bearing in mind that I was a professional violinist and have furthermore carried out in-depth research into the field of physical acoustics of string instruments, I pay great attention regarding the sound quality of each one of my instruments.

As a teacher at the International School of Violin-making in Cremona, I have had the opportunity to try over 500 instruments with appreciable acoustic qualities; thanks to this experience I have adopted certain methods and techniques in the constuction of my instruments that allow them to achieve the high level performance that so many musicians demand. Many Cremonese violin makers turn to me in fact for the last minute fine-tuning of their instruments.

All my instruments have a certificate of authenticity with coulor photographs and accurate description. Every violin has also a Compact Disk with many digital photos of it during the making.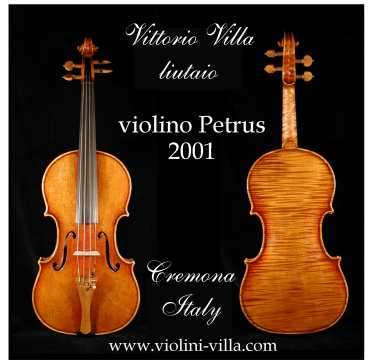 One aspect that all my clients have come to appreciate is the high quality-to-price ratio of my instruments; it has always been my policy to offer a noteworthy instrument at reasonable prices. It is indeed my belief that the best recognition that one can be given is that of a satisfied customer "spreading the word".


"Louis XIV"

a replica of the famous
Niccolò Amati 1656 King Louis XIV
made in 2005 by Vittorio Villa
I also make special inlaid instruments, recproductions of great antique decorated instruments made by Stradivari or Amati. Every detail of those violins are carved by hand. A mix of glue and ebony dust is put in the carved area.
VITTORIO VILLA
Born in Monza in 1961, Vittorio Villa has a Conservatory Diploma in Violin playing and has performed as a violinist with important Italian orchestras such as the orchestra of the Verona Arena and the Angelicum orchestra of Milan.
He obtained the Diploma of violinmaker at the International Violin-making School of Cremona under the guidance of his brother Marcello Villa.

Also teacher at the same institute, he furthermore had the opportunity to research the aspects of physical acoustics in the field of bowed instruments. It is due to this background, both as a performer and as a researcher, that Vittorio Villa's instruments are sought after by musicians for their sound quality in addition to their fine workmanship.

Vittorio Villa, finalist in several Italian and international violin making competitions (City of Bagnacavallo, A. Stradivari Cremona, City of Baveno), prefers to base his work on the classic Stradivari, Guarneri and Amati patterns and he also builds reproductions of famous antique instruments. His varnish is of a trasparent dark-orange color. At present working with his brother MarcelloVilla in their Cremona workshop, he also at times still plays in local chamber ensembles.

BIBLIOGRAPHY
G. NICOLINI Liutai italiani di ieri e di oggi 2° vol. Cremona 1991
Cataloghi dei Concorsi Triennali di Cremona 1991, 1997. (Catalogue of Violinmaking Triennal in Cremona 1991, 1997.)
Cataloghi Concorsi di Baveno (Catalogues of Baveno Competitions)
CREMONA IN SEOUL Seoul 1993
STRINGS 1999 Resource Guide pag.122
ARTIGIANI DEL SUONO Ed. Ricordi Milano 1989.
EXHIBITIONS
Permanent Exhibition of modern Cremonese Violin-making Palazzo Fodri Cremona
Violinmaking Triennal in Cremona 1991, 1997
Trade Mark Exhibition 2002 in U.S.A.
Cremona Exhibitions in U.S.A. 1999, 2000, 2001, 2002, 2003, 2004, 2005, 2006, 2007

my wonderful trip to the U.S.A.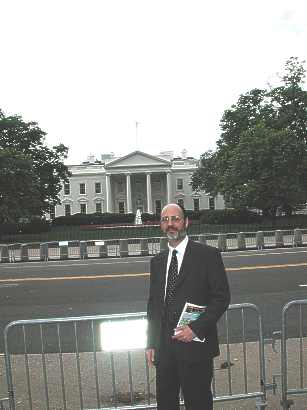 ---
Copyright © 2010 Marcello and Vittorio Villa
All rights reserved